Air Conditioning Replacement
Buying a new air conditioning system is a huge decision. What you choose today is what you'll live with for the next 10-15 years or more. That's why it's important to budget for the new unit, considering the operating costs, and to analyze the cooling requirements for your home. Whether you're installing an air conditioner for the first time or you're in need of air conditioning replacement in Greenville, SC, there's much to consider from all perspectives.
Because this decision is so important, we recommend working directly with experts in the HVAC industry when you need Greenville, SC air-conditioning replacement. At Corley Pro, we want to help you find and install the best air-conditioning system for your cooling needs and your budget. Give us a call today to learn more about the services we offer.
Air Conditioning Replacement
Before you start shopping for a new air conditioner, you need to think about the type of system you want for your home. There are a few things to consider when making this crucial decision. Consider the following:
How big is your home?

Installing an air conditioner that's too small or too big affects the efficiency of the unit, and, ultimately, your energy costs.

Consider energy efficiency

Air conditioners have efficiency ratings that go up to 25 SEER. The higher the SEER rating, the more expensive the unit. What does your budget support?

Do you need a ductless heating and cooling system?

Not all homes have room for traditional ductwork, which means you'll need ductless air-conditioning replacement.
Lennox Manufacturer Rebate
Up to $1,900 off or Financing OR Up to $1,375 off with Financing
*Exclusions may apply. Cannot be combined with other offers. Call for details.

Founded in 1986, Corley has been proven reliable, efficient, and skilled when it comes to solving all your plumbing, HVAC and electrical needs.

Corley helps you solve your problems today by providing friendly, knowledgeable technicians, state-of-the-art equipment, and old-fashioned, honest service.

We provide up-front pricing, so you'll never have to guess how much your repair is going to cost. We will go over your options so you can make the best choice for your home.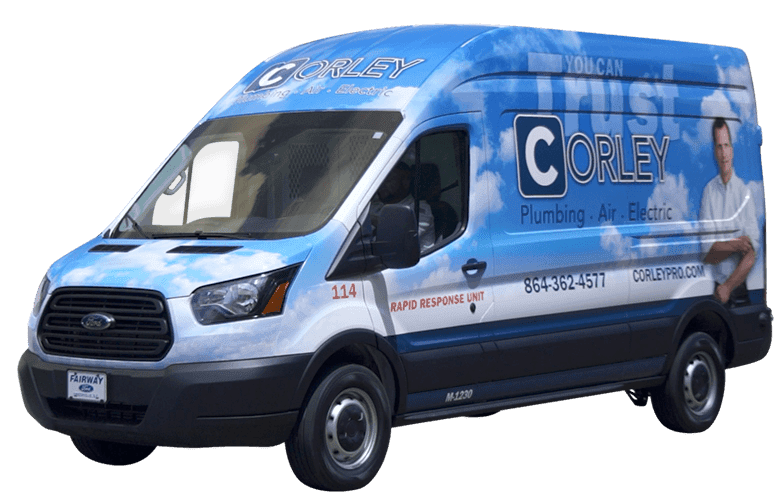 Financing Options Available
At Corley, we understand how important a functioning HVAC system is for your home. This is why we offer flexible
financing options
to help you take care of your new HVAC purchase, so you can get back to taking care of what matters most to you.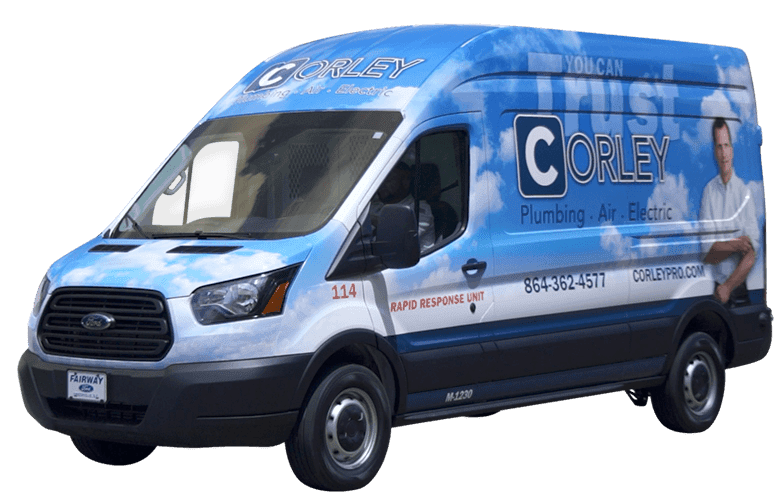 A well-maintained HVAC system can save you from having to invest in costly repairs down the road. Learn more about the
priority maintenance services
offered by Corley Plumbing Air Electric.