Corley's Generator Services
Get peace of mind when you buy emergency standby generators in Greenville, SC from Corley Plumbing Air Electric. Never worry about what will happen when the power goes out again!
Do you get anxious when you think about what might happen to your home and your family if lightning takes out one of your power lines? Or what if a big storm with a lot of wind comes through and the power is out for days?
At Corley, we believe in being your one-stop shop for all of your generator needs, big and small.
Our generator services in Greenville, SC include:
One of the downsides of living in South Carolina is the hurricane season. That's why many residents rely on generators to keep power in their homes. As a Generac Premier Level Dealer, our team will help you choose the perfect generator for your needs and install it seamlessly.
We expect our generators to power our homes during hurricanes or other outages. If something has gone wrong, you'll want to get your generator fixed ASAP. Our highly trained technicians provide prompt repairs for both residential and commercial generators.
We offer expert maintenance services to ensure your system is always ready to go. This allows us to catch any concerns early and keep your generator in the best condition possible.
Why Choose Corley?
Our fully licensed and insured team facilitates the entire product process from start to finish.
Prompt delivery of all services
Industry-leading technology and equipment
Efficient and timely job completion
Avoid the hassle of mismanaged scheduling conflicts or missing equipment
Corley Pro has you covered no matter the electrical challenge — big or small.
Bundle HVAC System Purchase with Free UV LIght ($595 Value)
*Exclusions may apply. Cannot be combined with other offers. Call for details.

Founded in 1986, Corley has been proven reliable, efficient, and skilled when it comes to solving all your plumbing, HVAC and electrical needs.

Corley helps you solve your problems today by providing friendly, knowledgeable technicians, state-of-the-art equipment, and old-fashioned, honest service.

We provide up-front pricing, so you'll never have to guess how much your repair is going to cost. We will go over your options so you can make the best choice for your home.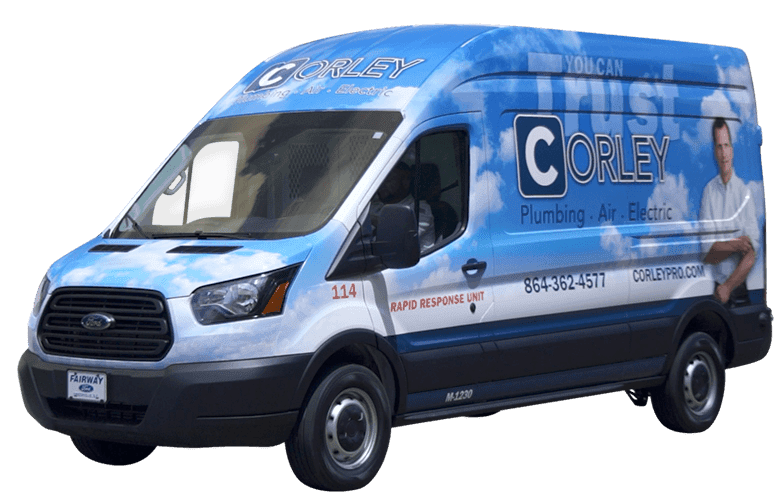 Financing Options Available
At Corley, we understand how important a functioning HVAC system is for your home. This is why we offer flexible
financing options
to help you take care of your new HVAC purchase, so you can get back to taking care of what matters most to you.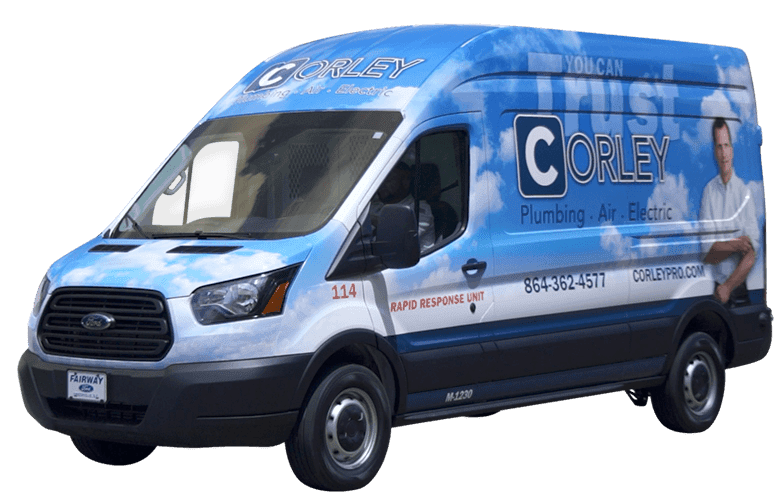 A well-maintained HVAC system can save you from having to invest in costly repairs down the road. Learn more about the
priority maintenance services
offered by Corley Plumbing Air Electric.