If grease, dirt, and other debris has clogged your sewer drain, call Corley Pro to get things moving in the right direction. A sewer drain clog is more than a nuisance — it can impact the health and safety of your home environment.
When your sewer isn't draining properly, you don't want to wait for a local plumber to find time to work you into his schedule; you want it fixed immediately.
What Can Cause a Sewer Backup?
Tree roots penetrating the sewer lines are still a major cause of sewer backup. Particularly if you are in an older home with clay sewer lines, your lines may be vulnerable to root penetration, which can lead to major plumbing issues such as pipe blockage and broken pipes. For this reason, we encourage anyone in the Greenville, SC area to look into the MSD Sanitary Sewer Line Replacement Program.
Bundle HVAC System Purchase with Free UV LIght ($595 Value)
*Exclusions may apply. Cannot be combined with other offers. Call for details.

Founded in 1986, Corley has been proven reliable, efficient, and skilled when it comes to solving all your plumbing, HVAC and electrical needs.

Corley helps you solve your problems today by providing friendly, knowledgeable technicians, state-of-the-art equipment, and old-fashioned, honest service.

We provide up-front pricing, so you'll never have to guess how much your repair is going to cost. We will go over your options so you can make the best choice for your home.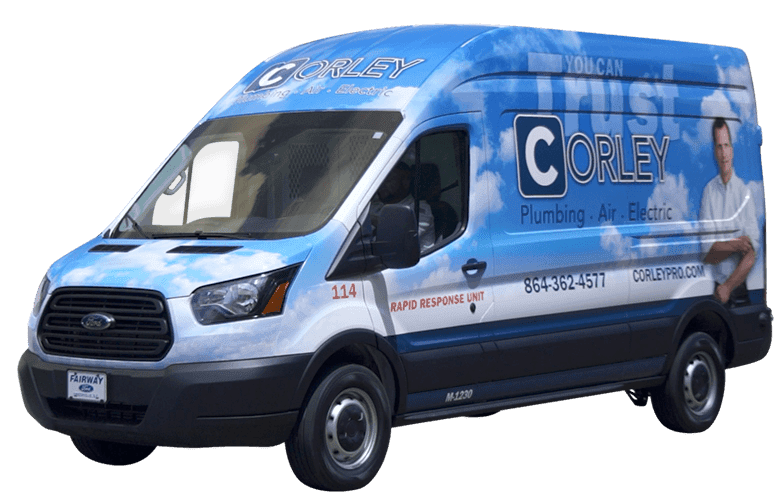 Financing Options Available
At Corley, we understand how important a functioning HVAC system is for your home. This is why we offer flexible
financing options
to help you take care of your new HVAC purchase, so you can get back to taking care of what matters most to you.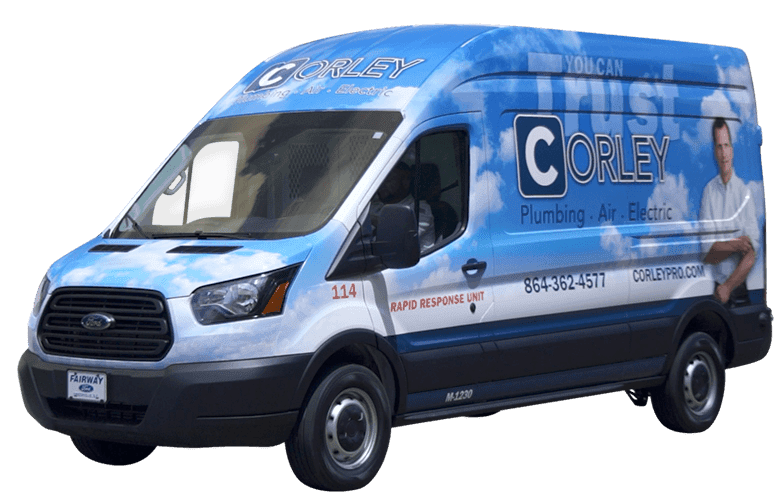 A well-maintained HVAC system can save you from having to invest in costly repairs down the road. Learn more about the
priority maintenance services
offered by Corley Plumbing Air Electric.