Faucet Replacement and Repair
Unfortunately, age, wear, and poor maintenance can result in deterioration and leaks in your older sink or faucet. Original sinks and faucets can make their kitchen or bath look dated and unappealing.
Even newer homeowners can discover the drawbacks to attempting to cut costs by installing lower-quality sinks and faucets when these plumbing fixtures fail prematurely. Those small leaks and drips can add up to a big expense over time. A faucet that drips 3 times per minute wastes more than 12 gallons of water per month, or almost 160 gallons of water a year! Don't let a leaky faucet or sink continue to waste money.
At Corley Plumbing Air Electric, We Can Replace Your Sink and/or Faucet with a New, High-Quality Fixture
We carry all the top brands of kitchen and bathroom faucets and sinks, including Kohler, Moen, Delta and more. If you're ready for an upgrade, we can replace your old, stained or rusted sinks and faucets with new units featuring the latest modern touches.
New features for sinks and faucets include motion sensing, temperature memory, and Microban or spot-resistant coatings to keep your sink and faucet clean and hygienic.
Call the Faucet Replacement and Repair Experts at Corley Plumbing Air Electric
If you live in the Greenville area and are ready to start a plumbing remodel project, looking to upgrade your kitchen and bathroom faucets and sinks, or if you have leaky faucets in your kitchen and bathroom that need repair work done on them, now is the time to call Corley Plumbing Air Electric.
We offer expert service, highly trained technicians and a commitment to excellence that few can match. Call us today to learn more.
Buy a New HVAC Complete System
As low as $95 a month with financing
*Exclusions may apply. Cannot be combined with other offers. Call for details.

Founded in 1986, Corley has been proven reliable, efficient, and skilled when it comes to solving all your plumbing, HVAC and electrical needs.

Corley helps you solve your problems today by providing friendly, knowledgeable technicians, state-of-the-art equipment, and old-fashioned, honest service.

We provide up-front pricing, so you'll never have to guess how much your repair is going to cost. We will go over your options so you can make the best choice for your home.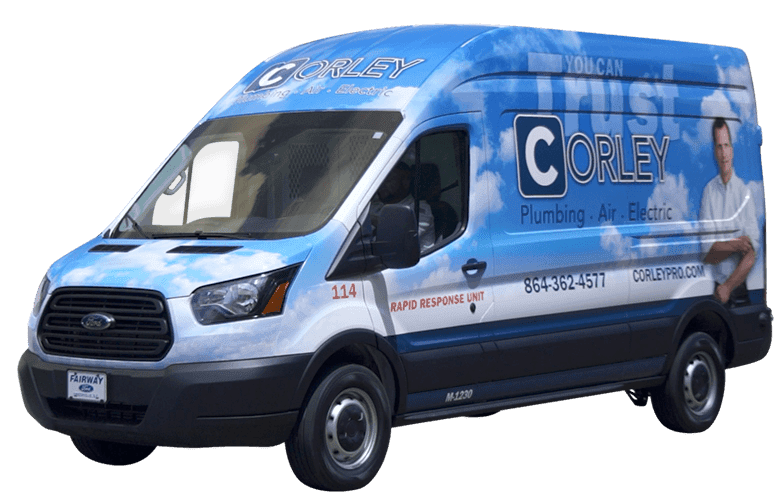 Financing Options Available
At Corley, we understand how important a functioning HVAC system is for your home. This is why we offer flexible
financing options
to help you take care of your new HVAC purchase, so you can get back to taking care of what matters most to you.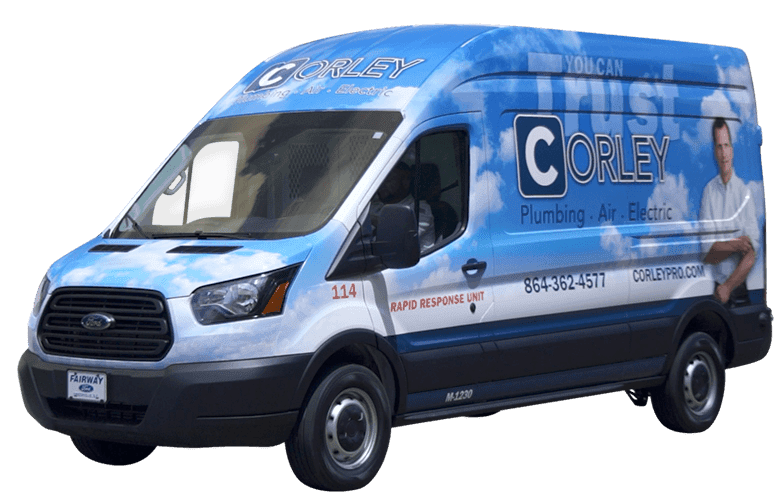 A well-maintained HVAC system can save you from having to invest in costly repairs down the road. Learn more about the
priority maintenance services
offered by Corley Plumbing Air Electric.