Corley Plumbing Air Electric Sewer/Water Line Installation & Repair
Whether you are building a new home or keeping up with the one you already have, ensuring that your sewer and water lines are properly installed and repaired. If you notice backflow from sewage lines, sudden and sharp increases in your water bill, or have standing water on your property, you may need your lines repaired or replaced.
Do You Need Your Sewer or Water Lines Repaired?
There are many different causes of sewer or water line damage. You may notice problems if your lines encounter root intrusion, separation at joints, deterioration of old pipe material, or corrosion of metal pipes. If you have noticed any of these issues, it may be time for a sewer or water line repair.
What Do I Do If I Need My Sewer or Water Lines Repaired?
For any of your sewer or water line repair Greenville, SC needs, Corley is here to help. Our trained and certified plumbers work diligently to ensure that your lines are cleaned, inspected, repaired or replaced properly. We work tirelessly to ensure that the repairs to your water and sewer lines cause minimal disruption to your landscaping and property.
Having your water and sewer installation or repair done with Corley Plumbing Air Electric means the job is done right the first time, which saves you money and puts your mind at ease. Contact the plumbing experts at Corley Plumbing Air Electric today!
Bundle HVAC System Purchase with Free UV LIght ($595 Value)
*Exclusions may apply. Cannot be combined with other offers. Call for details.

Founded in 1986, Corley has been proven reliable, efficient, and skilled when it comes to solving all your plumbing, HVAC and electrical needs.

Corley helps you solve your problems today by providing friendly, knowledgeable technicians, state-of-the-art equipment, and old-fashioned, honest service.

We provide up-front pricing, so you'll never have to guess how much your repair is going to cost. We will go over your options so you can make the best choice for your home.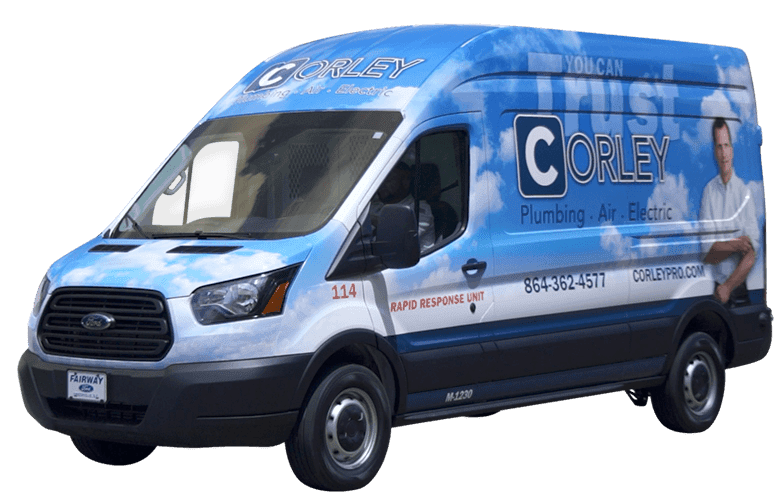 Financing Options Available
At Corley, we understand how important a functioning HVAC system is for your home. This is why we offer flexible
financing options
to help you take care of your new HVAC purchase, so you can get back to taking care of what matters most to you.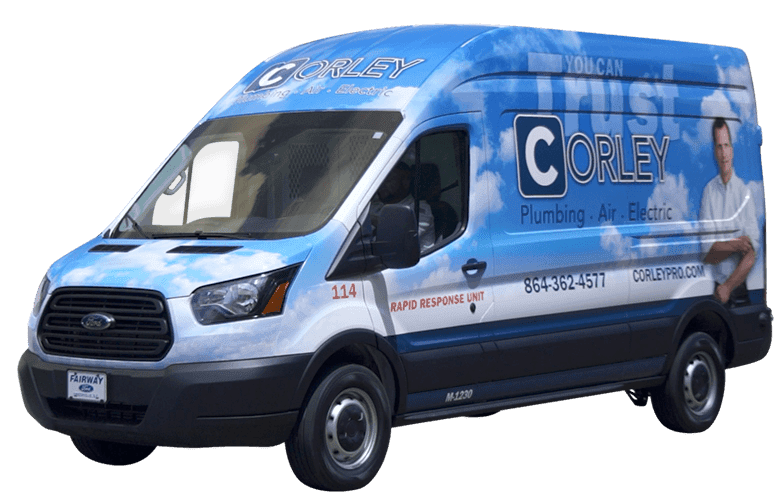 A well-maintained HVAC system can save you from having to invest in costly repairs down the road. Learn more about the
priority maintenance services
offered by Corley Plumbing Air Electric.